If anyone registers his/her email address, he or she will receive the email of notification when new paper is published in the web site of Prostate Int.
Please Sign up.
eISSN : 2287-903X
pISSN : 2287-8882
Current Issue
Volume 2(4); Dec 2014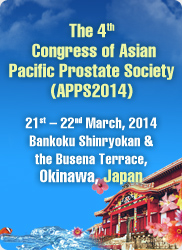 Register for e-submission
Register here to access the e-submission system of Prostate Int for authors and reviewers.
Manuscript Submission
To submit a manuscript, please visit the Prostate Int e-submission management system at http://submit.p-international.org, read the Instructions for Authors, and log into the Prostate Int e-submission system. For assistance with manuscript submission, please contact: pi@approstate.org.
Free archive
Anyone may access any past or current articles without logging in.